Ruthless Empire by Rina Kent is LIVE! Are you ready for Cole Nash and his damnation? #One-click today!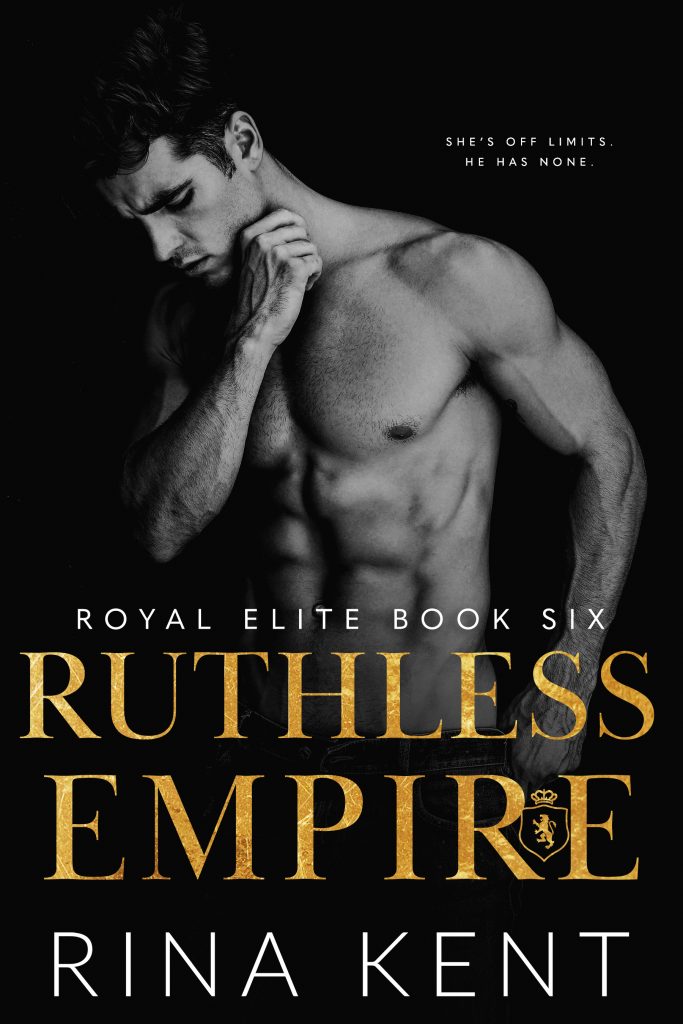 RUTHLESS EMPIRE
Author: Rina Kent
Genre: High School Bully Romance
She's off limits. He has none.
There's a girl.
Beautiful. Popular. Fake.
And my obsession.
My fall.
Probably my damnation.
Did that stop me? Do I care? No and no.
There's a line between right and wrong. Moral and immoral.
And then there's her.
I cross every limit with blood-coated fingers.
She says she hates me.
I say I hate her too as I trap her, own her.
Make her all mine.
I have been counting down the days for this book as I have been most intrigued by Cole and also because this author is a master at creating dark romances that are both original and gripping. Ruthless Empire is a story that will take you on a wild journey with compelling characters and intricate plot complete with suspense, heartbreak, steam, angst, hope, and love.
In keeping things relatively vague, I wasn't sure I would like Silver as she as she was portrayed as the Queen B / ice queen in the previous books. However, this girl won me over. Sure, she has her flaws and makes some erroneous choices, but she is also heroine that has so much more to her. As for Cole, he has been the most mysterious of all the Horsemen in this series. He is exceptionally intelligent, calculating, and enjoys mind games. This complex hero seeks the calm in the chaos and is by far one of this author's most interesting characters to date. Getting inside his head was fascinating. Both Silver and Cole have many layers to them and they just work as a couple. There were moments where I was thinking they need to run away from each other and other times where I thought they were exactly what each other needed.
One of the hallmarks of this author's works is weaving in those dark undertones and an aura of mystery and suspense. This isn't just a love story, but rather a story that has a compelling plot line that was perfectly executed. There was an unexpected twist and the build up to that revelation was spot on.
Ruthless Empire is book 6 in this author's Royal Elite series. It can, in theory, be read as a standalone, but for the ultimate experience and enjoyment, I recommend reading the entire series.
GIVEAWAY
Binge the Series:
*Currently Read for Free in Kindle Unlimited*
CRUEL KING
Rina Kent is an international bestselling author of everything enemies to lovers romance.
Darkness is her playground, suspense is her best friend, and twists are her brain's food. However, she likes to think she's a romantic at heart in some way, so don't kill her hopes just yet.
Her heroes are anti-heroes and villains because she was always the weirdo who fell in love with the guys no one roots for. Her books are sprinkled with a touch of mystery, a healthy dose of angst, a pinch of violence, and lots of intense passion.
Rina spends her private days in a peaceful town in North Africa daydreaming about the next plot idea or laughing like an evil mastermind when those ideas come together.
Don't forget to Sign up to Rina Kent's
Newsletter
for news about future releases and an exclusive gif
t.